On the Backups dashboard, you can see a list of all previous backups over time. You can create a new backup at any time.
To access the Backups section of your website, from the A-Z+ Hub "Sites page, click on the site you would like to manage and click on the Backups option in the site manager menu.
The Backups Dashboard Components:
Number of Backups – The total number of available backups for your site
Create Backup button
Creating a Backup
Click the Create Backup button to instantly run a backup using the pre-configured settings for Snapshot Pro or hosting backups.
Write a Note or Reason Before Backing Up
When creating a hosted backup, a modal window will open where you can add any optional information you need to identify your backup later, then click Create Backup to start the process.
Any added comment will appear just beneath the backup date, where you can click the pencil icon to edit it if needed.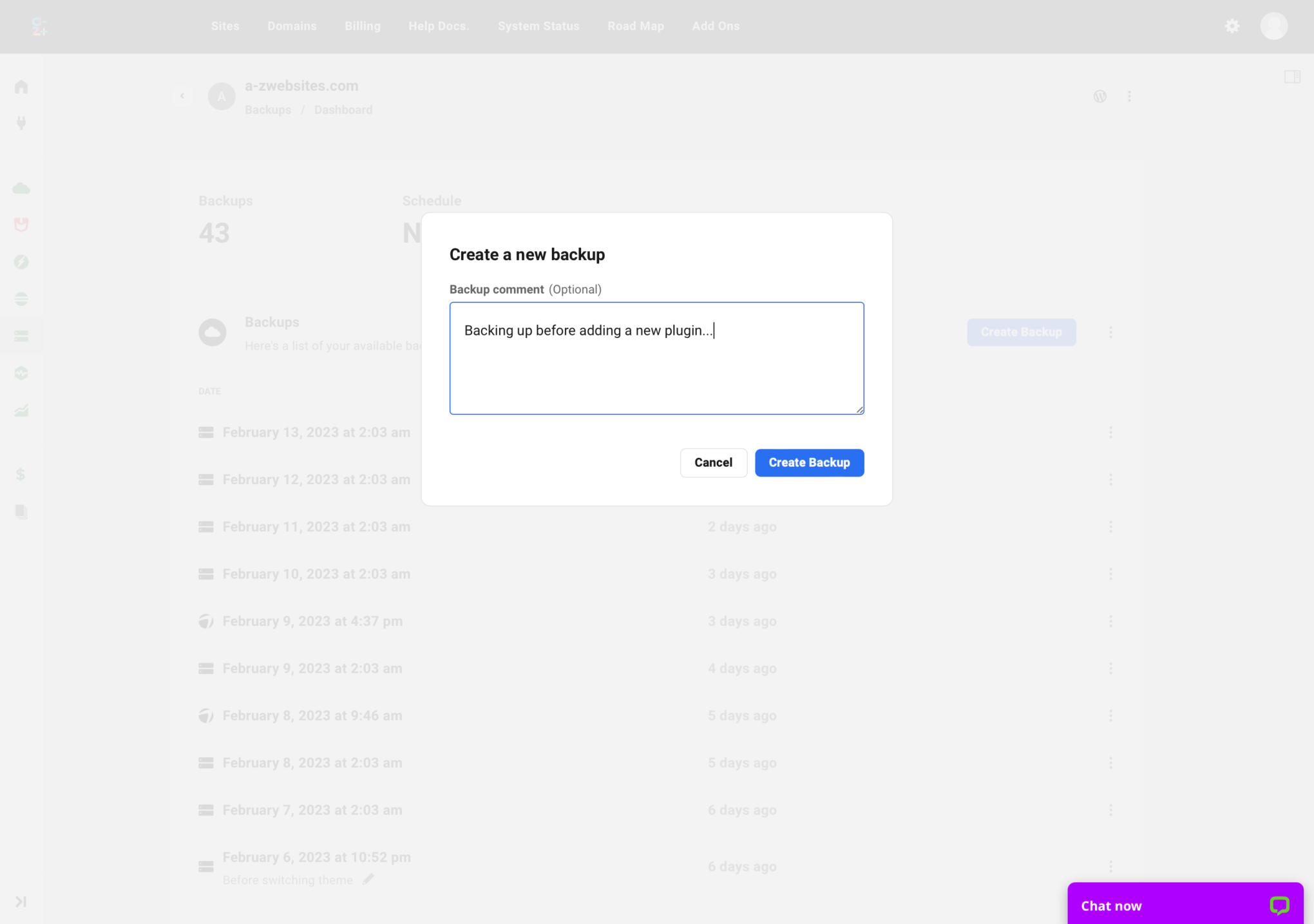 Backup Failure
If a backup fails (rare), it will be highlighted in red to indicate something went wrong.
The information shown in the list notes:
Date – When the backup was run
Size – Size of the backup
Time – How long ago was the backup run