Welcome to A-Z Websites, a premier website design and development company. Our mission is to help businesses and individuals establish a solid and effective online presence by creating visually stunning, user-friendly and responsive websites.
Our team of experienced web designers and developers are dedicated to creating websites that truly represent your brand and message. We understand the importance of having a website that looks great and functions seamlessly. We take a holistic approach, considering not just the design but also the user experience, search engine optimization, and conversion rate optimization.
We offer a wide range of services to help you create and maintain a website to help you achieve your business goals. Our services include website design and development, search engine optimization (SEO), social media marketing, and content creation.
We work closely with each of our clients to understand their unique needs and goals and tailor our services to meet those needs.
We pride ourselves on our commitment to customer service and strive to build long-term relationships with our clients. We are passionate about helping our clients succeed online and are dedicated to providing the best possible service and results.
Thank you for considering A-Z Websites for your website needs. We look forward to working with you and helping you achieve your online goals.
Carl Neumann is a multi-talented artist passionate about pencil drawing, painting, photography and digital design. He has sold hand-drawn and painted artworks and photographs to buyers worldwide.
Despite wanting to become a building architect during his school years, Neumann's love for music led him to work as a writer and photographer for music magazines. He later fell in love with graphic design and became a UI Architect and UI Designer solving complex problems while making product look great and easy to use.
He has worked with notable companies such as Honeywell, NewsCorp, Sharp, Oral B, Rolling Stone Magazine, Crown Casino, RLB, AGC, Innowell, Playbill, and many more.
He is also a passionate music lover and has interviewed numerous international artists for well-known magazines and websites.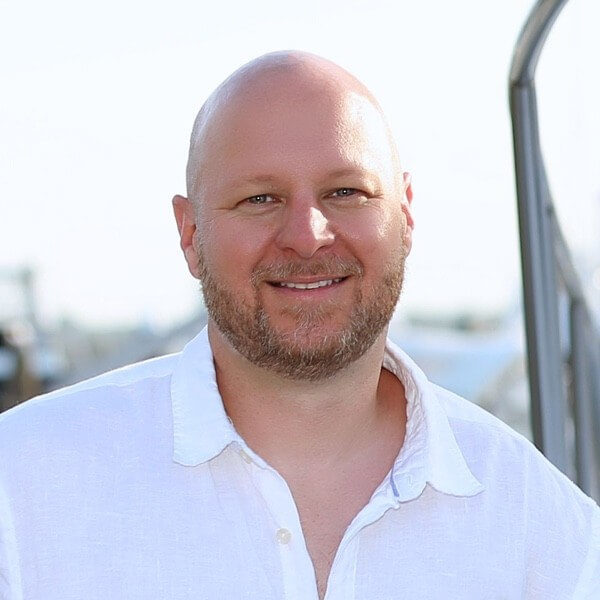 "As the Founder and Director of A-Z+ Websites, I am very proud to have created with my amazing team products from which our customers get real benefits and who's businesses grow and prosper. It is a privilege."